To be honest, I'm still quite unsure about this, mainly because I am not sure I even want this to happen that way, however thinking about it made me come up with actually several reasons why the nakama we have now is all we'll have 'till the end of the series.
I thought about this possibility for 2 reasons, the first is the Pirate Alliance, the second, well, is the concept of "Early One Piece", most notably this:


Which brings us to the first reason. Already from the beginning of the series Oda has planned all the nakama he'll have throughout the series, I must also note that unlike many other shonen, One Piece is actually planned (Though it turned out far longer than Oda assumed), but the fact is, Oda already know what'll happen and the ending, he knew that from the beginning.
So here lies the first argument, if he didn't plan more than 9 nakama (including Luffy), will he add more despite the fact that he already planned this much nakama from the beginning? Those 9 Strawhats have dreams which will all come to a conclusion in about the same time, and having another nakama, in a way, would require Oda to create an entire new plotline alongside the rest, however he didn't plan this specific plotline from the beginning.
Now, but here you'll say: "Except for Zoro, Luffy, Nami and Sanji who have relatively minor changes, the rest are not like the nakama we have now", and that's true, however the Strawhats we have now are not different people, only had an artistic evolution and ended up differently, for example, Usopp was supposed to be more like his father, Brook doesn't have an Afro, Chopper looks more like realistic reindeer.
The ones with the most massive difference are Franky and Robin, Robin replaced a male character that was supposed to be a plant lover rather than history lover, and Franky replaced a midget carpenter, however, though different it's clear they were still supposed to have a somewhat similar role despite the differences.
Now, here comes another element I thought about, if new nakamas will join in the New World they won't be able to develop like the previous nakamas, while the current Strawhats, who joined before the timeskip, clearly had time to develop and become stronger, if someone joins now he/she will barely have the time to actually become stronger and develop as a character, I mean, think about it, because if I remember correctly one of the editors claimed that One Piece is about 70% done, only leaving 30%? And that's after it doesn't seem like anyone's joining this arc? So it's even less than 30% of the progress of the story?
And here comes another one, because it's the New World, if one is a good warrior or helpful in any type of way, he/she is already in a group/crew, because unlike Paradise or East Blue this is already the top of the top of the One Piece World, and usually already features characters in their peak, and inside groups, which would make it more unlikely for them to join as individuals to the Strawhat crew and more likely joining as their entire group/crew the Strawhat Pirate Alliance.
So yeah, the fact that the is a Strawhat Pirate Alliance makes more nakama irrelevant in a way, because if someone will join, so is his/her entire group, and will lend their strength to Luffy.
Also, just making sure, that means that both we'll have new characters and their entire group as "underling crews", by the way, it's not the "Strawhat crew", in the way those are not divisions but separate crews who ally themselves with Luffy similarly to the way crews ally themselves with Yonkos.
Roger had an apparently small crew only in 1 ship, Oro Jackson, as seen in Edd War.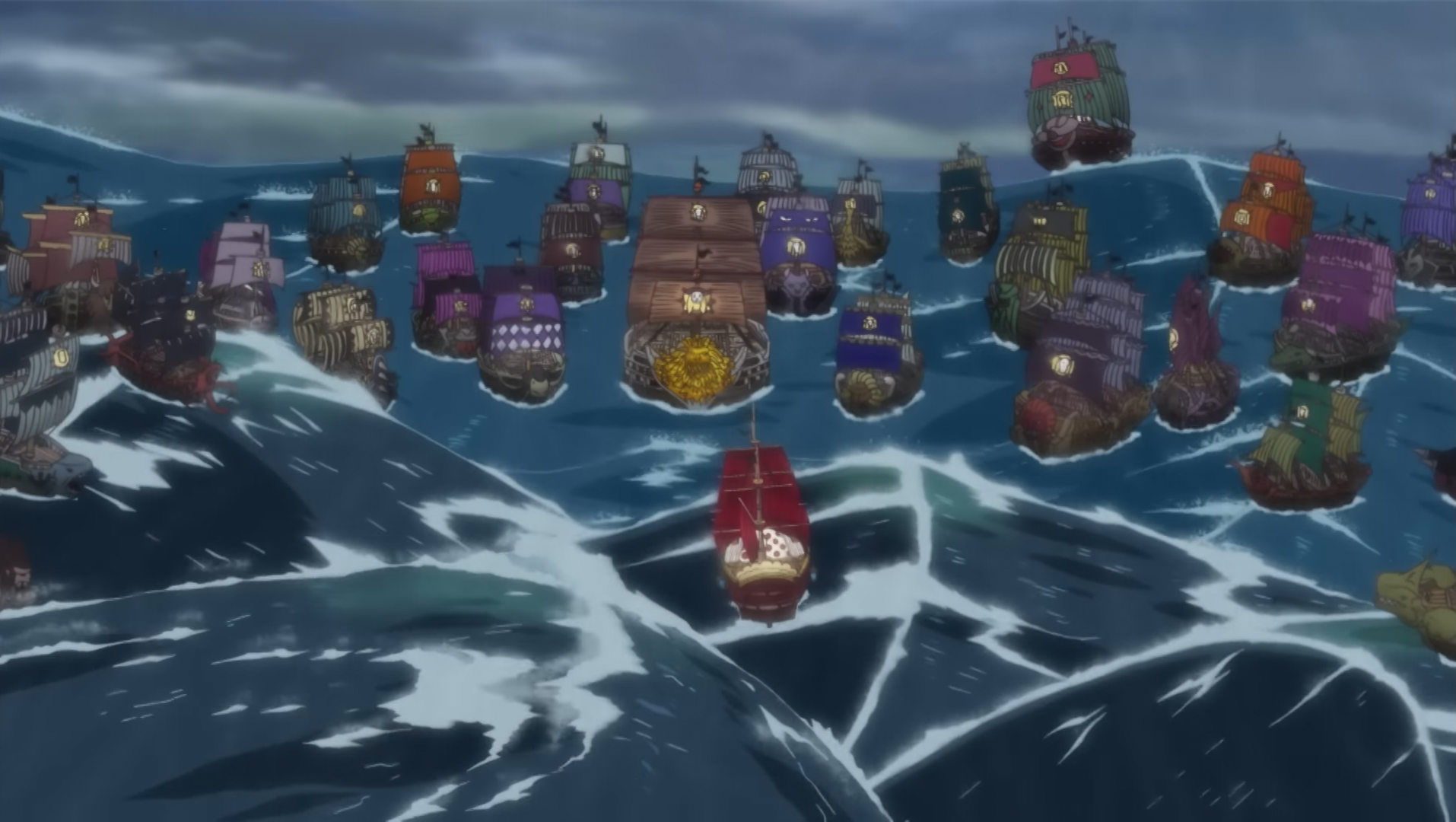 Anyway, now for people saying that Luffy will decline, you are both right and wrong in my opinion, I think he'll decline the concept of "being their father" but not their alliance, he'll see them as equals, as allies while in reality they'll serve him out of their own will.
Also, the Pirate Alliance also explains what happens with Jinbe, in his cover story, Wadatsumi joins him:

So, now people though to themselves: Then both of them will join the Strawhats? And the answer is no. Don't forget the fact that on top of that, Jinbe is also the captain of the Sun Pirates (Whose whereabout are currently unknown, but that's his title anyway), so now it makes sense why Oda made him decline in the first place, so that he'll join the alliance, and not the core crew, in Fishman Island the was no alliance so Oda had him to have "unfinished business" before joining.
Also, about the boy with the number 10: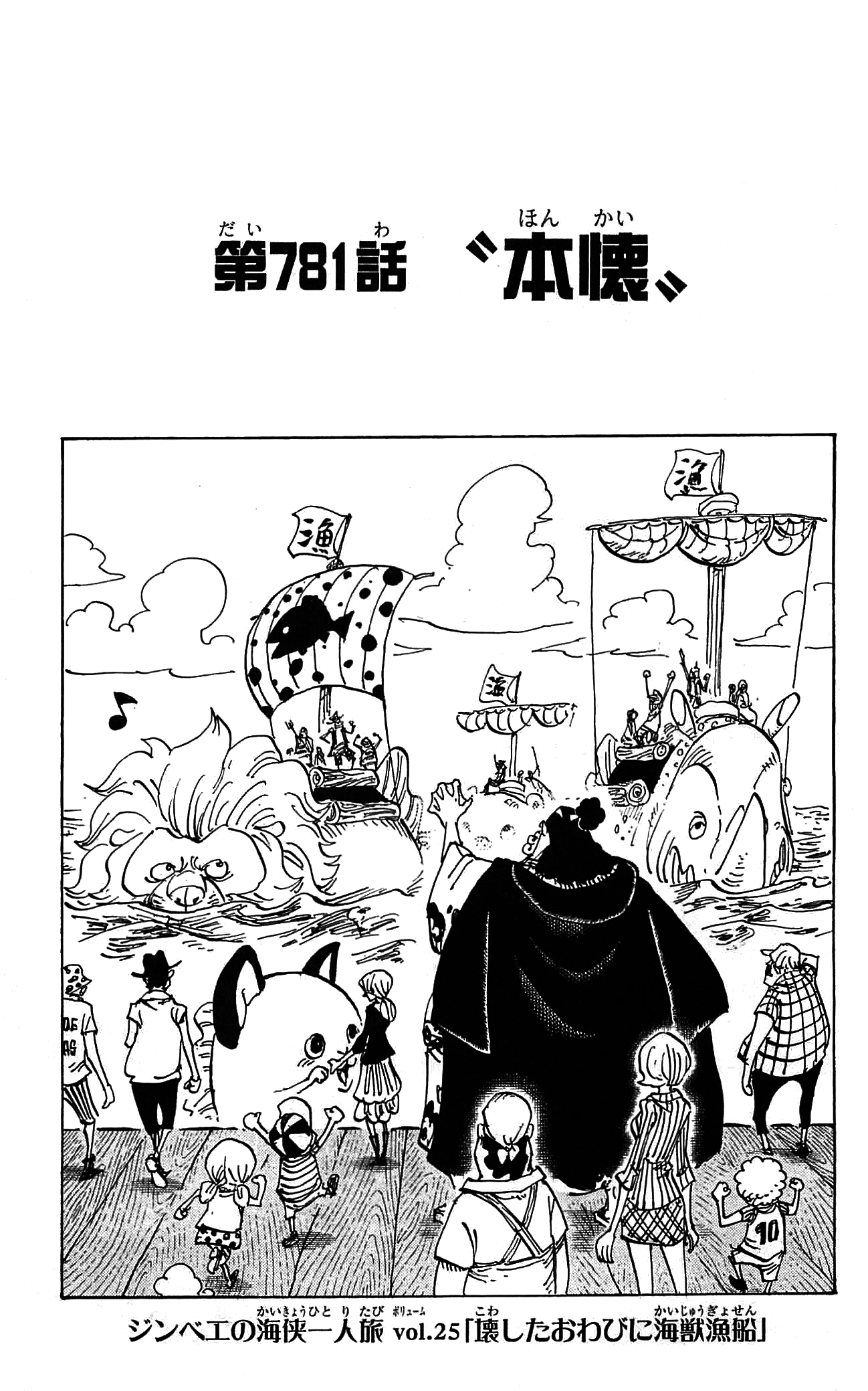 I think it's foreshadowing the number of allied crews Luffy has, also let's not forget Usopp's Lieshadowing of 8000 underlings, so far we have 5600. So far we have 7, plus Jinbe it's 8, I also believe Hancock will join after the Shichibukai system will be abolished, for the last one I'm still unsure, so let me hear who you think will join the alliance, I believe it might be Buggy, because both the Kuja and the Sun Pirates (About them I assume) don't have a lot of people in them, and eventually we need to have 8000 so I believe Buggy, who has an entire organization under him will be the last one to join the alliance.

*Theory by Jewish Kaizoku