We all know that Roger Crew was disbanded and everyone was free of follow the way they want.
I put my eyes on the two apprentices of Roger; Buggy the Clown and [Akagami]Redhaired Shanks.
At the start when Roger was about to set sail he doesn't have ship and convince Rayleigh to join in his trip.
This reveals one thing Roger and Reyleigh are from the East Blue.
This is an important fact since the East Blue is the weakest sea of the 4, and probably Roger knew something that only those who are "weak knows how is being weak" [I'll explain this later] Roger was from Loguetown that means probably Roger go way back for all the East blue, searching for crewmates and set sail to Reverse Mountain.
At the start Roger and their crewmates navigate around the Four seas, Grand Line and New World for along 15 years and somehow they get out from the Grand Line and Return to the East Blue maybe for Roger Ilness, and enter from Reverse Mountain again, my reference is Crocus joins to the band and stay with Roger's Crew for 3 or 4 years before they were disbanded.
In this point we know that Shanks and Buggy are apprentices in the Oro Jackson maybe they had at least 5 years or even more in the Ship that means they could be from the East Blue or from the New World or The Grand Line, I say these cause the look a little bit older than in other flashback.
Shanks and Buggy in the past
Ups! wrong image sorry
Backstory why Buggy hates Shanks
The proof maybe is in Chapter Zero were Crocus, Buggy, and Shanks are in the Ship during the war with Shiki.
They look more mature, that means they could join 2 years before Crocus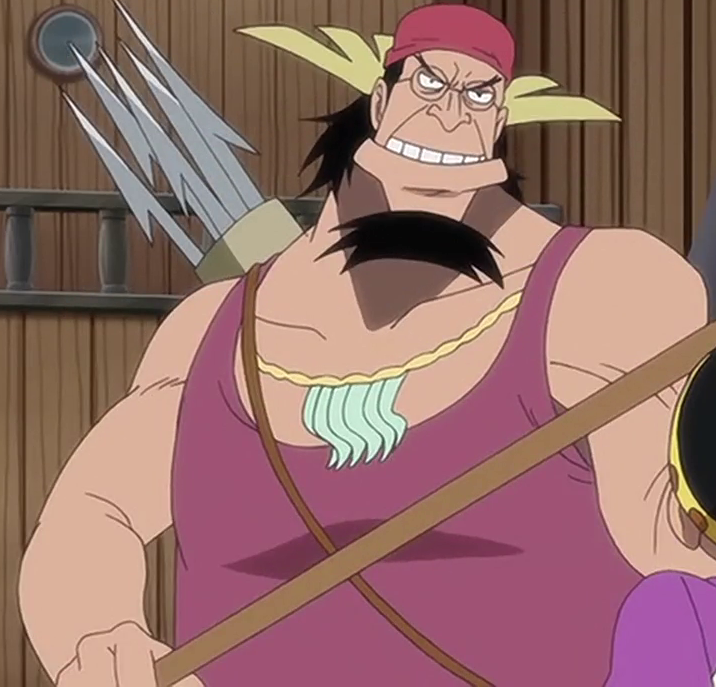 During The Battle of Edd War Buggy was crying but we can see that all the crew trust in Roger and his strengh [also in his Will]
This make me think that Buggy was kinda noble and he just worried for Roger and the crew; he also had fear for all the ship's in front him.
After this Roger has become the King of Pirates.

Tears for the Pirate King
At this Point Buggy and Shanks were Back in East Blue [They had pass through Raftel].
Buggy was so affected by Roger dead, as the weakest and "noble" pirate he was, he probably stay in East Blue as a sign of respect for Roger and whatever he do for him in the Past;
So he took the name Buggy the Clown because one of the things that Roger likes of him were his Clown appearance, so Buggy respect and love for Roger led him to live as the Pirate Clown and stay in the East Blue.
In the other side we have Shanks, even as a Yonkou he pass so much time in the East Blue, because this was the sea in wich Roger born; we know that Roger gave his Strawhat to Shanks, and maybe that's the reason why Shanks had the desire of being in the East Blue; just to remind his Captain; and maybe someday found someone weak enough to lead the next generation.
Whatever Roger do for Buggy and Shanks left a mark in their hearts and they show their devoution and respect for his memory, those actions gave them will to face their respective life.
So the East Blue the weakest sea of all, this is too important because only those who know "what is being weak" knows how is "being hopeless" and they have the will to become stronger and not get blinded by his own powers; this means compassion.
Probably this is why Shanks gave Luffy his Strawhat.
*Theory by Vivi Ornitier